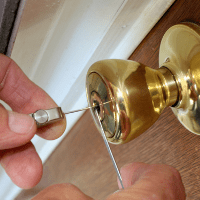 If you get out in the middle of the night only to realize that you have been locked out of your home, you know what a frustration it can be. If you don't have some spare keys with your neighbor, your next source of help will be a mobile locksmith. But before you make that call, you should understand that not all locksmiths who advertise in your local white pages are trained. Some may not have a local presence at all. Some of these locksmiths may use unprofessional tactics so as to overcharge you. Here are tips to help you pick a professional mobile locksmith.
1. Ask friends or family for recommendation
Quite a number of your friends or family who has used the services of a mobile locksmith will have a recommendation to make. By talking to a few of them, you can save yourself of time and agony of having to look for a professional locksmith. You can come up with a few names that have been recommended by your friends, then choosing one from among them.
2. Ask for proof of credentials before hiring a mobile locksmith
You should never hire a locksmith before asking for his or her credentials. Among the ways of doing this is through the Better Business bureau and the licensing board in your state. You can minimize your risks by seeking the help of a credentialed locksmith.
You should check if there are complaints that have been filed against a professional locksmith that you are interested to work with. It's quite common to have a few complaints with any establishment, but it is of importance to know what the complaint was and how it has been sorted out.
4. Insurance and bonding
You have to ensure that the mobile locksmith that you are hiring is not only bonded, but also insured. While insurance protects your property against damage when the locksmith is working, bonding safeguards you against poor quality of workmanship from the mobile locksmith. The employees of the locksmith should have adequate employee compensation. However, you don't just have to accept written or verbal responses about the locksmith having adequate insurance coverage. It's much better if you go a step further and confirm with the company which they are insured with.
5. Ask for identifications
Ask the technicians to provide you with their work identifications. You should also provide them with yours if they ask because they will want to make sure that it's your door which they are unlocking.
6. Affordable costs
You have to understand the pricing model that the mobile locksmith is adopting. For instance, there are those who bill their clients on a per hour basis while others charge a fixed fee for their services. You have to ask two or three locksmiths for a free no obligation quote and determine who among them is affordable. However, you have to exercise some caution because the service provider that charge the lowest amount may not always be the best. There is an old adage that says that you get what you pay for, so you don't always have to give preference to the least expensive service provider.
7. Range of service
It's much better working with a locksmith who offers a wide range of services. Some of these tasks are lock repairs, lock picking, installation and many more. It doesn't help having a locksmith who is a specialist because this may not help you when you require quick help. You cannot be sure if your lock will need to be picked, repaired or if it will require any other service.
After you have found the best mobile locksmith, ensure that you save the company's name and its contact information in your mobile telephone or wallet. This can help save you unnecessary trouble whenever you need their services. With the long list of able and reputable locksmiths, you can find the best provided that you know where to look.