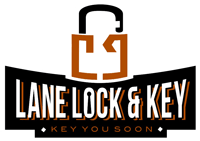 Call Us Now!
Hit the button to call us now!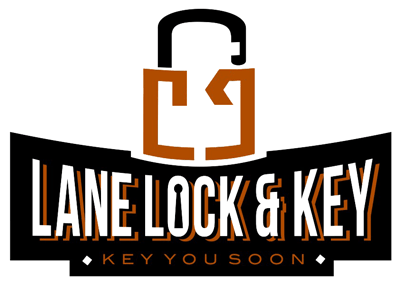 Eugene's Premier Locksmith
Lane Lock and Key is your premier locksmith for all of your
Residential, Commercial, and Automotive Locksmith needs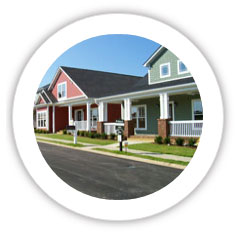 Residential Locksmith
Rekeying
Lock Replacement
Lock Repair
Lock Upgrades
24 Hour Lockouts
New Installations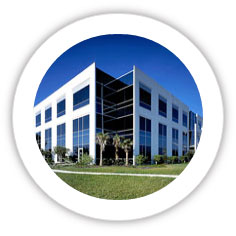 Commercial Locksmith
Rekeying
Lock Replacement
Lock Repair
Lock Upgrades
Lockout Service
Master Keying
High Security Locks
Panic Bars
Alarm Lock Servicing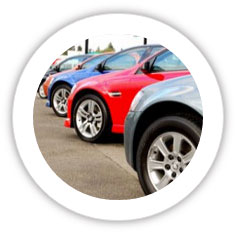 Automotive Locksmith
Lost Key Replacement
Lock Repair/Replacement
New Ignition Keys
Transponder "Chip" Key Programming
Key Fobs and Programming
Emergency Car Door Unlocking
Fastest Response Times in Town
Get a Quote Now!
Drop us a line anytime, and we will respond to you as soon as possible
Incredible customer service from Lane Lock & Key!  Mike came out and re-keyed my house and did s great job. Now I have just one key for front, garage, and side doors. Mike does such s great job I recommend him when I can to my clients for home and car needs. You won't regret calling Mike. Thank you!
We called Lane Lock and Key recently to have our vehicle re-keyed. Mike gave me a cost and time frame estimate. He was right on time with both. He was professional and polite and you can tell he knows his stuff and did a great job. left everything in good shape.We highly recommend his company for any service he offers. Thank you Mike
Mike is a SUPER nice guy. He had our vehicle unlocked before we even got there, and he offered to cut us a spare right there in his work van. If we ever need a locksmith again we'll be calling Mike.
Mike is great! He is quick, easy to talk to and always goes above and beyond! Very fair prices too.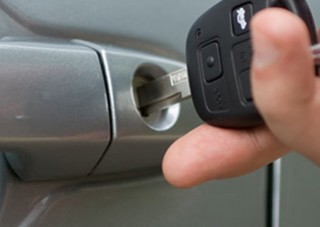 The mystery behind modern automotive keying technology has many drivers confused. Auto dealerships would lead everyone to believe that the transponder key, due to the need for a special chip, must be ordered through the manufacturer. A key, which is perfectly cut to...
read more
Serving Eugene, Springfield, Junction City, Cottage Grove, Creswell, Veneta, and the surrounding areas.
All of the Locksmith Eugene Oregon and the surrounding areas services that you'll ever need.
What sets us apart from other locksmiths in Eugene isn't just our low fees, it's the way we go about our business.  We lessen the burden of any sort of lockout experience, and we do it with a smile.
We understand you work hard for what you have, and at Lane Lock and Key, we're dedicated to providing you true security and peace of mind.  Whether you're in Eugene, Springfield, Coburg, Creswell, Cottage Grove, Junction City, or any of the surrounding areas, we're just a phone call away because we're local.
At Lane Lock and Key, our business is ensuring your safety.  Whether you're locked out of your home or your car, need your locks replaced or rekeyed, or any other commercial, residential, or automotive locksmith Eugene Oregon needs, you can rely on Lane Lock and Key to deliver.  With our full range of services, we're the only phone number you'll need to get your local locksmith services done quickly, friendly, and without breaking the bank.
Since we are a mobile locksmith, your location is our location.  We will come to you regardless of the service you're requesting.  From lockout service to new commercial or residential installations, wherever you're at, that's where we'll do the job.  With our specialized equipment and unparalleled skills, we will get the job done in no time flat.
If you're locked out of your home or car, we understand the urgency is second to none.  With an average dispatch time of lessfewern 15 minutes, we will get you out of the elements and back into your home or vehicle in no time flat.  While we're there, if you need a duplicate key so this doesn't happen again, we can facilitate this as well.  We have a full range of services available to you whether you're in Creswell, Eugene, or any of the surrounding areas.
Do you have a "chip" key, or a transponder key?  We can handle those as well.  With our state of the art equipment, we can make duplicate copies of transponder keys for your vehicle needs.  If you're locked out of your car, we will get you back in without a scratch on your vehicle.  We take pride in delivering you a quality service with affordable prices, and with an attitude that will make you want to recommend us to your friends and family.
Our Mobile Locksmith services are unrivaled.  We offer all of our services at your location because we're local.  We have a full gamut of services from residential, commercial, and automotive needs.  If you call us or fill out the contact form, we can get to you at an arranged time, do the work within the allotted time, and deliver your results with the quoted cost.  We will not charge for "Hidden" services once we get there.  The price is the price, and we will stick to it.
Our Professional Locksmith Services
Lane Lock and Key's professional, friendly, and affordable services will delight you like no other.  You'll leave the experience feeling good about it.  We will not leave without the job being complete, the area being clean, and you being completely satisfied.
If the situation is an emergency or a lockout, we will be there faster than you could think, and will get you on your way.  We know being locked out wasn't on your already busy schedule, so the need for urgency is extremely important.
If the security of your home is the task, we have you covered.  We can help with high security locks, to be sure that not only your possessions, but your family is safe as well.  Using the highest quality locks, and installing them up to the highest quality standards, you'll sleep safe and sound at night.
Don't fall victim to the other locksmiths that will quote you a price that just seems too good to be true, then basically hold you hostage for more money once they arrive to save you.  When you call our mobile locksmiths we will get you a price over the phone, and we will arrive, do the work, and charge you the quoted amount.  There are no gimmicks, no tricks, and no dishonesty.  We form our foundation on honesty and integrity, and the quality of work shows.
Every interaction we have is valuable, and we appreciate your business.  Whether you're hiring our State Licensed Locksmith to pop a lock, or to rework the security of your entire home, we value you and will give you the full attention until the job is complete.  When you're done, you'll be so happy that we have no doubt that you'll recommend us to everyone you know.
Residential Services
Whether you've just moved into a new home, remodeled or renovated, or are locked out, you'll find our selection of residential locksmith Eugene Oregon services to be all you need.  We can replace or rekey your locks, install new locks, resolve lockouts, and we have an incredible reputation for our quick, friendly service.
Commercial Services
If you're a business owner, the last thing you want to worry about is the security of the building.  You want to stick to what you need to do in order to run business, not protect it. Why worry about a break-in when you don't have to?  We can help with the peace of mind knowing that you have the highest quality locks and security available, so when you're at home, you aren't worrying about being at work.
Automotive Services
Being locked out of your car can be embarrassing.  We aren't here to judge, we're here to get you back into your vehicle as fast as possible.  We know time is of the utmost importance and we will dispatch to you immediately.  With our reputation for prompt service, we will stop at no ends to ensure satisfaction.  We will also be able to cut additional keys, help with chip or transponder keys, fobs, and all of your other automotive locksmith needs.
Eugene's Best Locksmith
Don't wait until you're locked out. Add Lane Lock and Key into your phone today, so that when you're in a bind and need someone right away, you can just open and call.  No need to search around or call a friend to do the legwork.  The only number you'll need to know for all of your Locksmith Eugene Oregon needs in Eugene, Springfield, Creswell, Junction City, Cottage Grove, or anywhere around there, is 541-357-0065.
About Lane Lock and Key
Lane Lock and key is a fully licensed and insured Locksmith in Eugene Oregon and the surrounding areas. We offer many different locksmith services for your Residential, Commercial, and Automotive needs.
Our mobile vans are usually available and are dispatched immediately to any served area. We offer Locksmith service in Eugene, Springfield, Creswell, Cottage Grove, Junction City and surrounding areas. If you're locked out, we understand the urgency and our response time is second to none.
From Master Keying, Rekeying, Lockout Services, Security Bars, to Transponder Keys in your car, we do it all. If you're in a bind and need Locksmith service in Eugene or the surrounding areas immediately, call us at 541-357-0065 and we can prove to you that our service can't be beat. Or, feel free to get a free quote for your non-urgent needs.
If you're looking for the perfect Eugene Locksmith that can meet your needs, look no further. We also serve Creswell, Junction City, Springfield, and Cottage Grove and other surrounding areas.