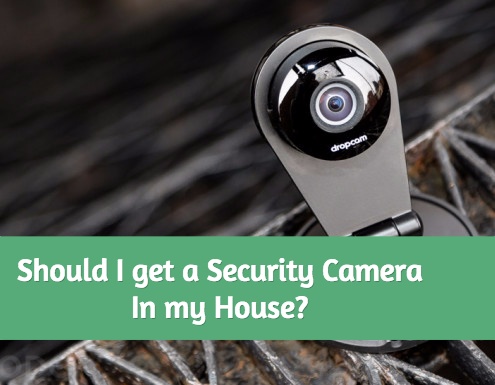 Are you one of the many people that think a security camera is just a neat toy?  Think again!  There are many reasons why you might want to get a camera in your house, but you'll want to make sure you've secured it first, more on that later.
The first, and most obvious reason, is for break-ins.  There have been many documented break-ins where the robber has been caught because they broke in, didn't see the camera, and got away… until the authorities saw the footage, like the video here:
There are many different types of security cameras, like the Dropcam Pro
or the Canary All-in-One Home Security Device.
Granted, they are around $200 or more, but if you caught a burglary, it would pay for itself instantly, plus some insurance companies even give a discount if you have one!
Here's the thing though: there are more than likely more bad people that you actually LET into your house than will break into it to begin with.  There are many examples, but the horrifying stories of babysitters beating small children is just one of the ways a security camera could potentially be a lifesaver.
A lot of people get a security camera to monitor their pets.  It's quite common to want to make sure that the cats and dogs are OK throughout the day, make sure they aren't tearing up the furniture, and are in overall good health while you're away.
The big thing to make sure you're taking care of is the security of the camera.  They, like many other internet connected devices, come loaded with a default username and password.  Sadly, many people don't understand the vulnerability that lies with this, and they leave these unchanged, giving access to anyone on the internet to look and see if you're home, making it easy to break in and know exactly where to avoid looking at a camera.  So it's either a security risk, or a privacy risk, as you can see into people's homes while they are there as well.
The good news, though, is that it's easy to follow the instructions that come with these devices, and as long as you're conscious of the security section of the documentation, you'll be safe.
Of course, none of this matters if you don't have good home security to begin with.  The first step is to call and have us take a look at your home security strategy, from the quality of your door locks to your windows, by calling us at 541-357-0065.