24X7 Lockout Services in Eugene Oregon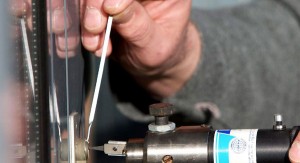 Imagine it is three in the morning and you are locked out of your house. You are exhausted and the thermometer is reading sub-zero temperatures. You don't know if you have lost or misplaced your house keys. All you know is that you want to get into your house as soon as possible. What do you do in this situation?
Or, maybe you're locked out of your car and need immediate assistance? Need to replace a lost car key? Have a key fob that needs to be programmed? We can help you in every one of these situations. We understand that in these scenarios time is of the essence. While you may be inclined to call your dealership, we offer the fastest response times around and our automotive services are compatible with all types of car keys and locks, including remote keys.
We provide reliable residential lockout services twenty-four hours a day in Eugene Oregon and the surrounding cities. We mobilize the moment that you call us so that your wait time is kept to a minimum. Once we arrive, we will resolve the lockout without damaging your property. Whether we need to unlock the lock or bypass it, we work quickly and you will be back inside your house before you know it. What's more, our rates are affordable, even if you call us in the middle of the night.
Any situation in which you find yourself locked out of your car is a distressing one. We have the tools to unlock your car without damaging the car itself. If you try to unlock your car with DIY methods, you may end up with two bills, one to unlock your car and one to repair the damages incurred when you tried to unlock it yourself.
This is not worth it when you consider the fact that a reliable service is just a phone call away at any hour of the day or night. We are a licensed, bonded and insured company and we can guarantee our services. Don't take any chances on your own.
A lockout can be a mere inconvenience or it can be a seriously distressing situation. We've all heard horror stories of parents locked out of their house or car while their child is stuck inside. Regardless of the situation, the bottom line is that you want to get back in as quickly as possible. We can help you do so without damaging your property or emptying your wallet.